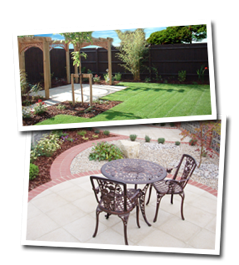 At Garden Renaissance we offer a wide range of services. Along with a full design service we have the skills to make the designs become reality. These include:

• beautifully planted gardens and crisp, green new lawns

• stylish, low maintenance paving and driveways

• decking and patio areas designed around your lifestyle

• relaxing water features and ponds

• sturdy timber fences and attractive brick-built boundary walls.